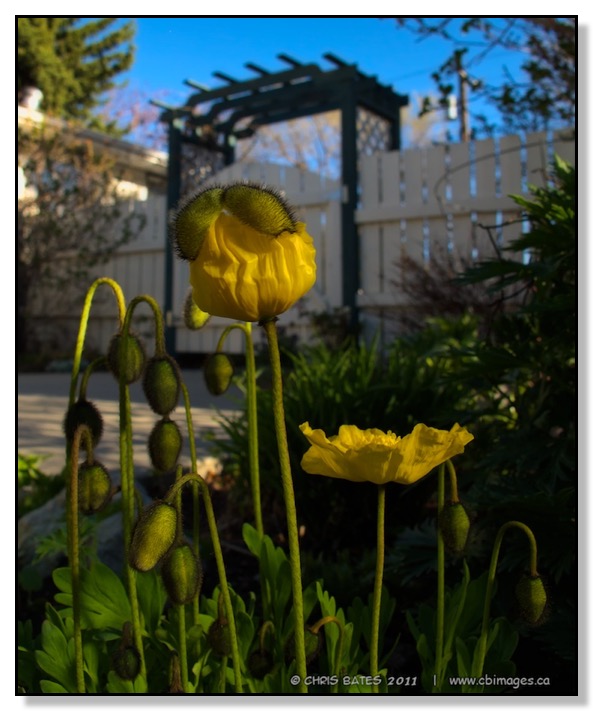 Morning Poppies:
ISO 100, 6.1mm, f/4, 1/40

Our poppies are starting to bloom.
As you can see by this image there are plenty of "heads" that will flower on this plant. The last couple of years the house sparrows have been eating them so there hasn't been as many flowers. This year should be different.