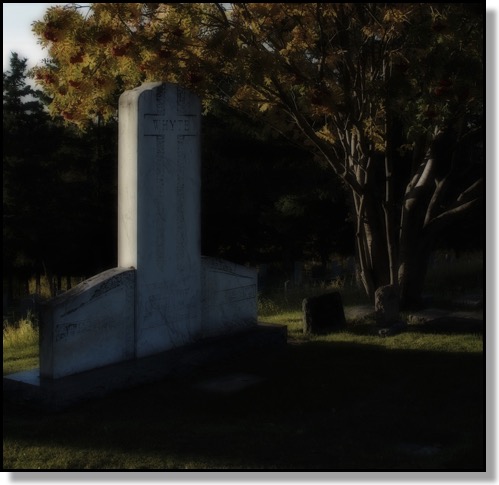 Halloween Scene
:
ISO 200, 28mm, f/6.7, 1/90
I took this shotback in late September when I photographed
"The Chase"
and
"Falling Leaf."
There is an old cemetery on top of Michener Hill in Red Deer. I put this photo away knowing I would pull it out again for Halloween.
I did some post processing on this photo using a plug in for Apple's Aperture (Colour Efex Pro by NIK software). I used the Midnight filter to give this image a more eerie look.