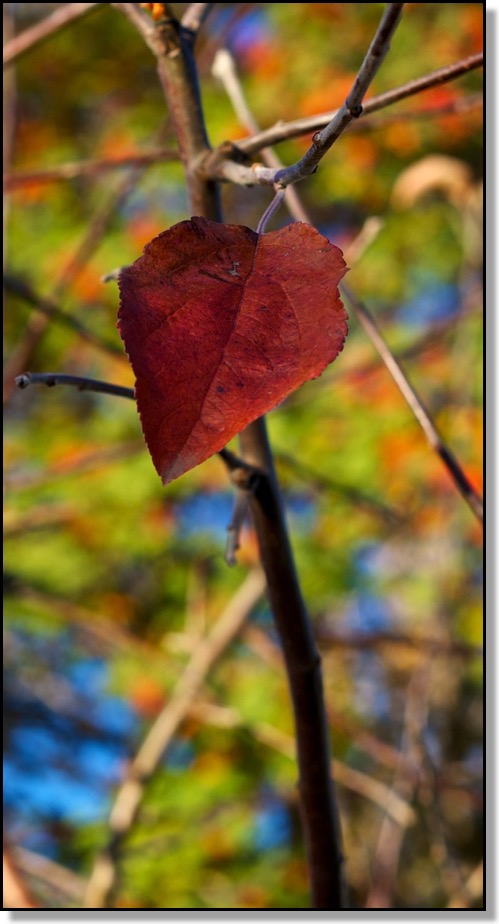 Last Leaf
:
ISO 200, 50mm, f/5, 1/320
Our colourful apple tree has lost all of it's leaves. I am sharing with you a photo taken last week of a leaf that is not willing to let go.
What is really weird is that the neighbour's Mountain Ash and our crabapple tree that is below it still have many green leaves. The background of this photo is the Mountain Ash's green leaves and orange/red berries. The majority of the other trees on our block are barren. It's quite odd.